Ongoing Community Involvement
Cardillo Law Firm believes in supporting the local community and causes that make it a better place to live for all citizens. We are proud to support the following groups.

The Akilah Institute for Women in Kigali, Rwanda is an institute of higher education for the future female leaders of Rwanda. Akilah opened in February 2010 with our inaugural class of 50 young women ages 18-25. All students received a full scholarship and they recently completed their first semester of classes. During the Foundation Year, students take courses in Leadership & Ethics, Hospitality, Health & Nutrition, Public Speaking, Composition, and Computer. U.S. Mailing address: 195 Plymouth Street, Suite 214, Brooklyn, NY 11201, 917-719-3110


Habitat for Humanity of Hillsborough County Florida, is a volunteer nonprofit, faith-based organization dedicated to providing decent, affordable housing in partnership with the community and deserving families in Hillsborough County. We invite donors and volunteers from all walks of life to come together with our future homeowners to build relationships and to realize dreams.  Together we BUILD HOMES…BUILD LIVES…BUILD HOPE.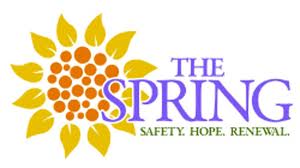 The Spring is Hillsborough County's only certified Domestic Violence Prevention and Emergency Shelter Agency. The mission of The Spring of Tampa Bay is to prevent domestic violence, protect victims and promote change in lives, families, and communities.
Termite Attorney, Pete Cardillo and his wife Reba Cardillo, CEO of Southern Pension Services, at the 2015 Purple Gala. Read full story.